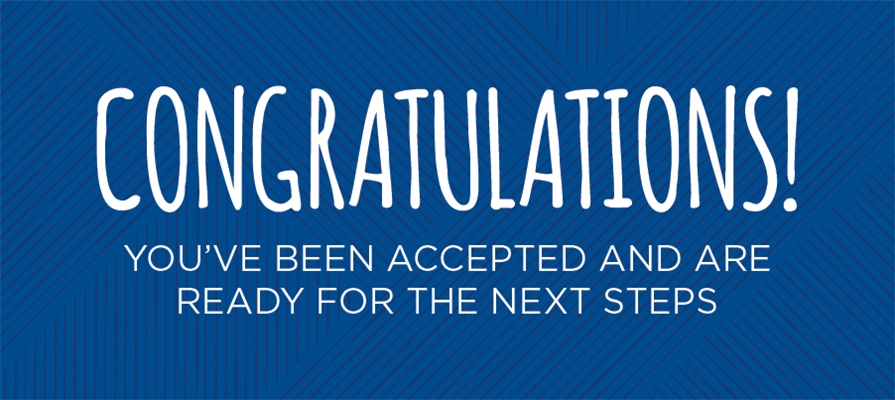 Join us on Social Media
Get campus news and meet some of your future classmates!
Submit your FAFSA
If you have not submitted your FAFSA already, this is the key to securing your financial aid.
Submit your tuition deposit
Your deposit secures your spot and allows us to begin building your academic schedule.
The tuition deposit of $200 is also applied as a payment to your account.
This is the next step towards becoming a SWU Warrior!
To submit your deposit over the phone, call the Student Accounts Office at 864-644-5529.
Instructions for paying your deposit online
Sign up for New Student
Pre-Registration Day
As an incoming freshman or transfer student, your next step to becoming a Warrior is to attend a New Student Pre-Registration Day. This exciting day on campus will be a day to receive your student ID card, meet with financial aid, your future professors, and other new students.
Select your housing options
Will you be living on campus in a residence hall or living at home and commuting? Submit your housing form or commuter form. If submitting the housing form, the $200 housing deposit will be required as well. Please submit the form to:
Southern Wesleyan University
Attn: Office of Admissions
PO Box 1020
Central, SC 29630
Housing Application Form Off-Campus Commuters Form
Register Your Vehicle
As a student at Southern Wesleyan, whether living on campus or commuting, your vehicle needs to be registered. Vehicle decals are free and you must be registered before classes start. Your housing or commuter form will need to be submitted before registering your vehicle.
If you have any questions, please contact Student Life at .
Instructions for registering your vehicle online
Medical Services
Did you know we have a health and counseling center located on campus? Please submit your required medical history form and a copy of your insurance card. You can email your form and card to Lori Herron at , or you can mail them in to:
Southern Wesleyan University
Attn: Health Center
PO Box 1020
Central, SC 29630
For health services questions, please contact the Health Center at 864-644-5131.
Medical History Form &
Immunization Records
Visit campus
Why wait until August to join the SWU community? Join us this spring for any number of campus events.
Connect with Professors
Now that you are accepted, connect with faculty in your area of study. Feel free to email a faculty member to discuss your major and coursework. If you want to change your major, contact Admissions so adjustments in your information can be made.
School of Business faculty School of Education faculty
Division of Fine Arts faculty Division of Humanities faculty
Division of Religion faculty Division of Science faculty
Division of Social Science faculty
New Student Orientation
Incoming freshmen and transfers will arrive on campus before the rest of the student body for an intentional time of getting acclimated to college life. This is also when you move into your residence hall. Your family is invited to be a part of a portion of this weekend as well. From getting to know your classmates and professors to learning how to succeed as a new college student, you should be ready to start Fall 2016 at the top of your game!
New student orientation takes place August 19-21
Any other questions?
Having trouble getting through the process? We are here to help! Get in touch with your admissions counselor.
| | | |
| --- | --- | --- |
| Brittany Bickel | | 864-644-5562 |
| Emily Bloxdorf | | 864-644-5564 |
| Jared Trudel | | 864-644-5566 |