Southern Wesleyan University was originally established in 1906 as the Wesleyan Methodist Bible Institute whose mission was to develop Christian character in its students while giving thorough intellectual training. Now, as a four-year, private, liberal arts university, SWU's structure and name have changed, but our mission—to be a Christian community of learners that recognizes God as the source of all truth and wisdom—has remained.
No matter your age or place in life, Southern Wesleyan University is a place for you to change your life and impact your world. As a Christ-centered, student-focused learning community, SWU has multiple options available for students of all ages to pursue their passion.
Residential Campus - Located in scenic upstate South Carolina, the main campus of Southern Wesleyan University is home to approximately 700 residential students pursuing degrees in more than forty areas of study. The residential campus is a vibrant community full of campus life experiences and an atmosphere of transforming spiritual growth.
Evening and Online Programs - At Southern Wesleyan, we understand the needs and commitments of working adults. We have been providing working adults with Christ-centered educational opportunities for more than 25 years. With class only one night a week or flexible online courses, our evening and online programs are specifically designed to allow you to earn an associate's, bachelor's or master's degree while still meeting your personal and professional responsibilities.
UNIVERSITY MISSION
Southern Wesleyan University is a Christ-centered, student-focused learning community devoted to transforming lives by challenging students to be dedicated scholars and servant-leaders who impact the world for Christ.
The Wesleyan Church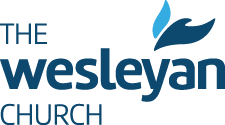 We are proud to be an institution of The Wesleyan Church, a worldwide body of evangelical Protestant believers. The Wesleyan Church traces its roots back to John Wesley in England. We are also proud to be a welcoming community for students from all Christian backgrounds and denominations. Our campus includes many Baptists, Presbyterians, Methodists, etc., as well as nondenominational students. We all share a strong commitment to knowing Christ and making Him known, and we celebrate our theological similarities while appreciating our differences.